'I Felt Like I Was Already Home'
Posted on January 27th, 2022
At the age of 80, Eileen Colbourne is an independent senior who drives herself and her wheelchair-bound husband, Gerry, just about everywhere. The couple recently joined their children, who moved to Alberta years ago, by making the trek to Airdrie from their native Newfoundland.
They arrived as strangers but are now living among friends.
The Colbournes are nicely settled in their new home at Cedarwood Station, an independent seniors residence next to Fletcher Park in Airdrie.
"I knew when I walked through the door, this was going to be home. It was welcoming," Eileen says.
The couple chose a two-bedroom suite with bright, sunny windows.
"I wanted two bedrooms because I needed a sewing room," Colbourne says. "We looked at other places, but I fell for this one."
Lorrie McClocklin, 78, is an Airdrie resident who was living in an apartment, but after several falls while alone and a nasty bout with COVID-19, she was ready for a home with more security. She was acquainted with a resident of Cedarwood Station, so she researched the website and followed through with a tour.
"I loved what I saw. I felt like I was home already, and I made my decision the next day. I just said to my daughter, 'I'm moving,' " McClocklin says with a laugh. "I really didn't need to look anywhere else."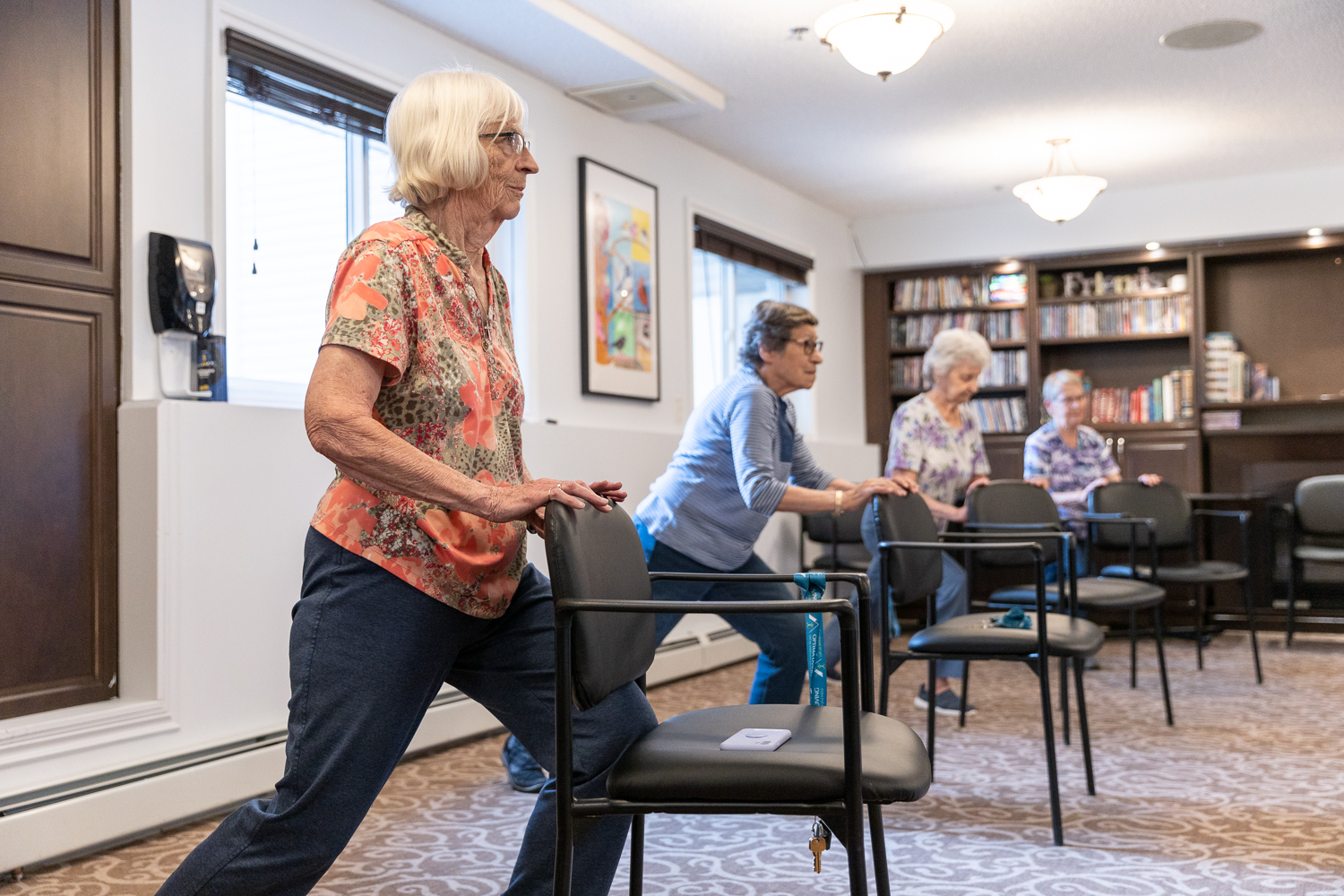 As an active 80-year-old, Colbourne takes full advantage of the exercise room and the craft classes and appreciates the on-site hair salon and heated, underground parking. She and her husband love the social life, including the specially themed "Taste of" evenings, which celebrate the food and traditions of different countries.
For McClocklin, knowing there are assisted living services outside her door gives her peace of mind.
"It's about living well," she says.
With a good selection of one-bedroom, one-bedroom plus den, and two-bedroom suites available, Cedarwood Station general manager Bianca Bedford says there are plenty of opportunities for seniors to join a family of individuals choosing to live well and thrive.
"We have a lot of fresh ideas here, and everyone has a voice. If someone has an idea, we say, 'let's make it happen,' " she says.
Often, seniors contemplating a move may already feel pressure from outside sources. Bedford says she and her staff like to create an authentic connection when they come for a tour.
"We get an idea of who they are, what their hobbies are, etc., take a spin around the building, and point out amenities that are most interesting to them. Our team and our environment are so warm and welcoming — it really is a special place."